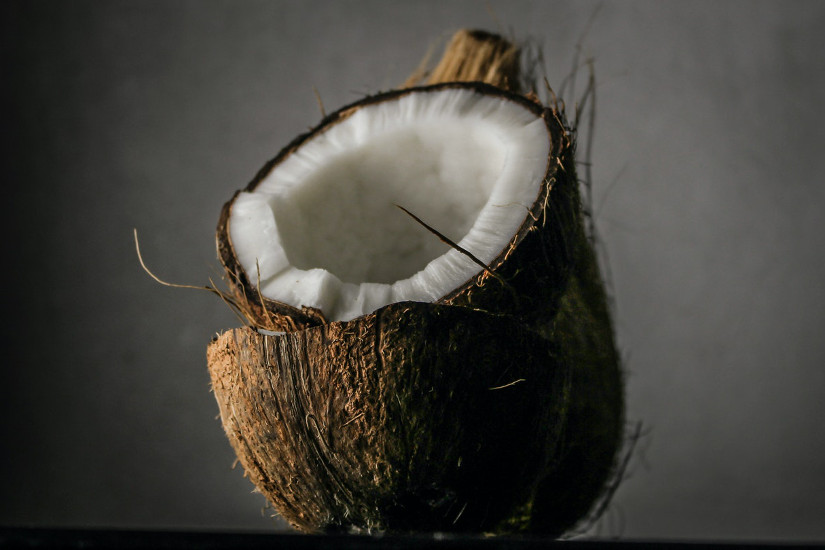 Photo by samer daboul from Pexels
I've been a huge fan of coconut oil since quite some years now. That is after I started relishing its unique aromatic flavor in curries, as also discovered its superb use as a natural conditioner and antiseptic treatment for cuts, wounds, stings, and cracked skin. In short, I've been wowed quite a many time by this seemingly simple but highly effective and naturally available resource on our planet.
And now, the 'wow' feeling seems to have extended after becoming a mother, and having tried and experienced the amazing benefits of coconut oil in babies and growing kids. I realize that there aren't too many moms who might already be aware of the several ways this oil can be used (aside from its edible properties) and so in this post I share at least 10 (there are so many more, by the way) ways coconut oil can be used to help newborns, growing kids, and even new moms! Stay tuned through the end to know all this.
10 Super Amazing Ways Coconut Oil Can be Used for Kids
Coconut oil is enriched with a lot of beneficial properties, some of which include antioxidant, antibacterial, and anti-inflammatory. And so, this makes it highly safe and even beneficial for use as a common household item - both for cooking as well as for external application on the skin (for adults and kids equally).
1. Say goodbye to diaper rash
A common problem in newborns and toddlers; did you know that just a few drops of coconut oil can solve this in a jiffy? Yes, this one's tried and tested by me on both my kids and it's highly effective (works within a few hours, usually).
What's more? Owing to its skin-conditioning and natural healing properties, coconut oil can be your safe 'go to' option for any other skin rash that your baby may develop. Unless it's severe and may require a doctor's eye to look at, most common baby skin rashes (owing to diapers or even some fabrics) can be taken care of by just coconut oil alone. Amazing, right? This is why a bottle of coconut oil always occupies a special place on my dresser :)
2. Natural baby moisturizer (Psst…works just as well as most brands out there)
This one's my favorite. I've been using only coconut oil for both my kids since their birth as a moisturizer any time their skin feels dry (especially because I live in such climate) and it works wonders. Nothing particularly against any brand of moisturizer or baby oil in the market but just my own experience that coconut oil seems to have all the skin-softening and moisturizing properties for the skin. So never felt the need to try anything else :)
And yes, coconut oil is also perfect for your pre-bath baby massage routine. Since it's enriched with all the essential nutrients and vitamins your baby's skin needs, it'd assure healthy, soft and shiny skin for your baby.
It's natural, safe, cost-effective, easy-to-use, and easily available. Reasons enough to try it out?
3. Natural hair conditioner as well
This tip particularly comes in handy after washing your baby's hair. It gets all unruly, right? Instead of going for any chemical-laden conditioners, just a few drops of coconut oil can work magic here. Apply gently on your baby's scalp and straighten out the unruly hair. Don't forget to notice the shine on the hair that it brings as well!
4. Helps clear up cradle cap in babies
Another common concern in newborns is the cradle cap which is commonly seen in the form of white or yellow scaly skin on the baby's scalp. This skin condition isn't usually worrisome and is commonly observed in nearly every newborn baby. It also generally clears up on its own some time after birth (usually lasting a few months).
However, regular application of coconut oil on the baby's scalp has been known to help clear out cradle cap in babies quite easily and without hassle. The oil helps moisturize the soft scalp skin of the baby and facilitates shedding off of the cradle cap quite smoothly.
5. Natural treatment for skin eczema in babies
A number of babies tend to experience skin eczema conditions which may arise for several reasons. But if it does, coconut oil can be a safe option to resort to in place of harsh chemical creams and the like.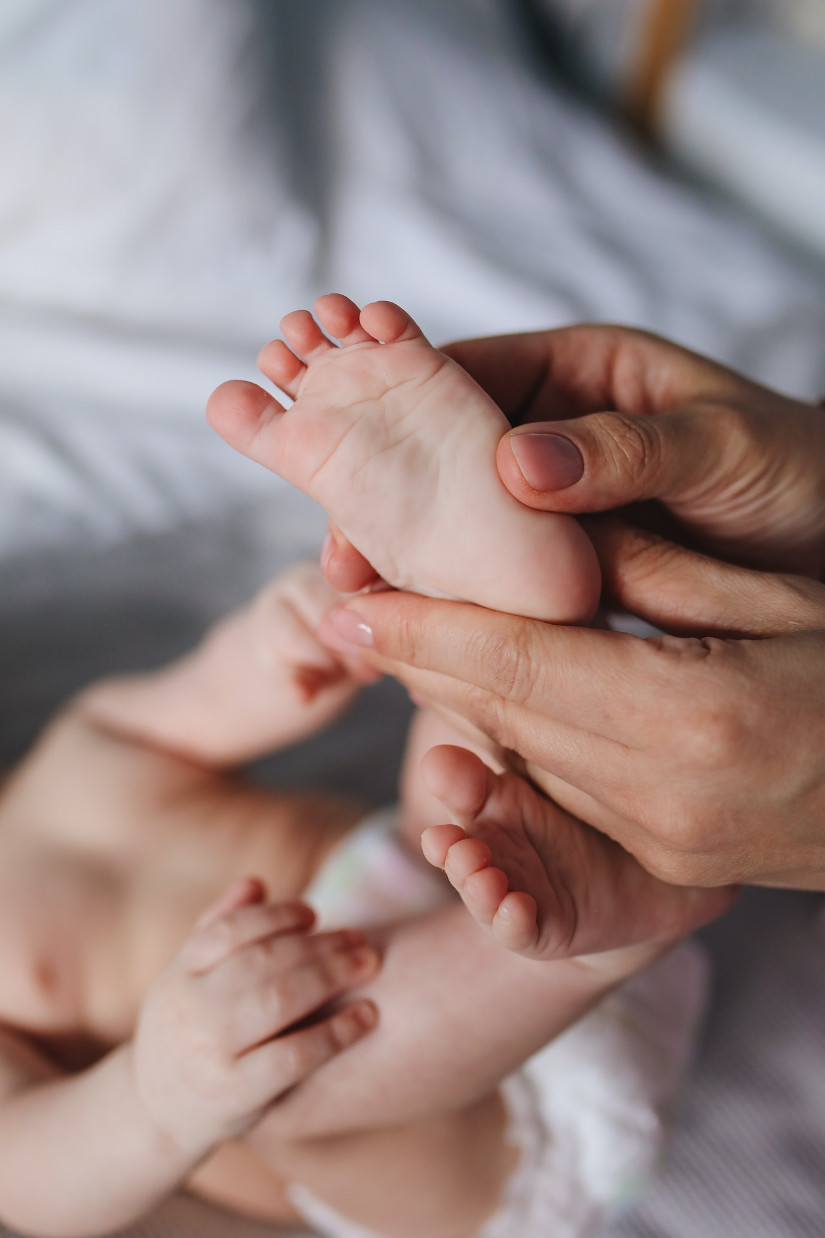 Photo by Polina Tankilevitch from Pexels
6. Perfect antiseptic for cuts and wounds
Cuts, stings and wounds are every child's partner during their childhood journey, for kids love being outdoors! Coconut oil is believed to be a natural and highly effective remedy when it comes to treating rashes resulting from minor cuts or insect stings. This is because coconut oil contains lauric acid which has several medicinal properties.
7. Teething problems? No Problem!
Babies can get quite cranky during their teething stages, often crying uncontrollably, biting (usually the mother) or unable to sleep comfortably at night. This is usually because the baby is troubled due to the pain/itching in its gums during teething.
Rubbing a few drops of coconut oil with a clean finger over the baby's gums can really help soothe a crying baby during the teething phase, providing great relief from the pain and itching as well.
8. Immunity booster for both new moms and babies
A woman's body after pregnancy needs just as much immune support as her newborn. As such, including a few tablespoons of coconut oil in the new mom's diet can go a long way in guaranteeing strong immunity post-delivery and also help improve milk supply naturally.
Coconut oil is enriched with several anti-microbial and anti-fungal properties, all of which help in boosting the auto-immune system. All the more reason to include coconut oil in your diet after childbirth!
Coconut oil is one of the healthiest foods on the planet. Have you had your dose today?
9. Fed up of cracked nipples? Heal them naturally
This really works and in amazing ways. I faced this problem with my first child and would end up in a lot of pain, causing me to even avoid feeding her at times. And then on recommendation from an elderly woman who'd come visiting, I tried dabbing coconut oil over the cracked nipples each time between feeds and would leave the oil on until it was time for the next feed.
Just when it was time, I'd softly wipe off the oil with wet cotton and it was magical! No pain, no hassle and I'd be able to comfortably feed her the next time. So ladies, this really works. Please try it if you too are facing the same issue.
10. Fear stretch marks during pregnancy? Now no more!
Another magical benefit of applying coconut oil mixed with a pinch of turmeric powder over your stretched belly - no stretch marks at all! Yes, I can totally vouch for this one as well because I didn't have any both the times (during my two pregnancies). And for this, I'm ever grateful to a close friend who'd recommended this natural solution to a common pregnancy issue to me during the 4th month of my first pregnancy.
I tried this and would apply coconut oil and turmeric on my belly every single day all through my pregnancy. The result: Not a single stretch mark! And there's more. Your belly tends to itch as well as it stretches further on in the pregnancy. And it can get quite irritating. Well, no more, with coconut oil to your rescue :)
No itching, no stretch marks. What more could you ask for? ;)
To Sum Up
Coconut oil is a natural and fairly inexpensive solution to most pregnancy, nursing and childcare concerns, as compared to harsh, chemical-laden creams and lotions. However, not much is talked about the immense value and contribution of this natural resource to resolving some really troublesome concerns for women.
Make the change. Try using coconut oil for any concerns discussed in this post which you might be facing and spread the word to others in your network. It might help someone you know deal with a seemingly complex problem the simple, natural and cost-effective way.
YOU MIGHT ALSO LIKE: 8 Surprising Benefits Of Breastfeeding For New Moms
(If you found the post helpful, please don't keep it to yourself. Pass it on to someone to help them too. To receive more such posts in your inbox, subscribe to the blog for free!)