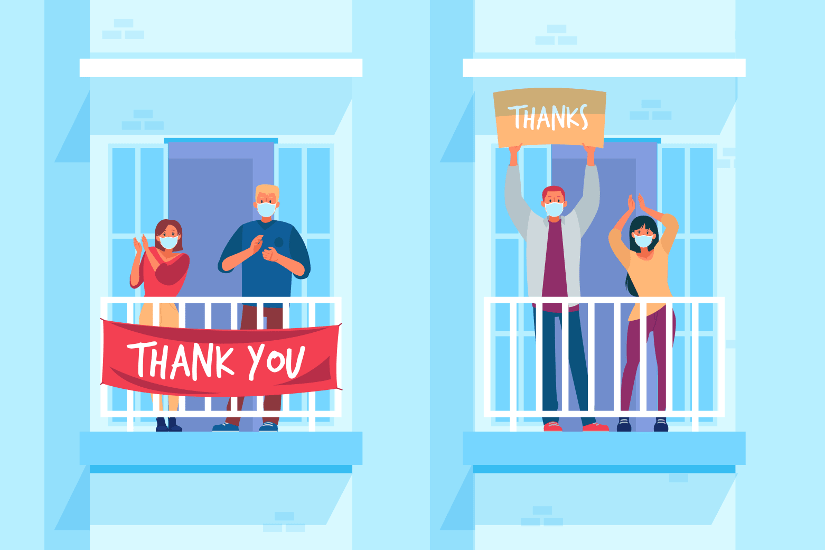 People vector created by pikisuperstar - www.freepik.com
Nearing the end of 2020, there's one thing about the year which is hard to forget for a long time to come. The C word - the virus that propelled scare in humanity like never before. A pandemic that took millions of lives across the world within days.
There are at least tens of things we can count on our fingers when talking about the devastating effects of the corona virus. Ever thought about anything we could be thankful for to Mr. C?
The irony is where the latter did take lives, it even brought "back life" to a million people across the globe! People who were, so far, running day in and out to make a living actually "started living" for the first time. Let's see how corona has had positive effects on all of our lives. Here are at least 5 things Mr. C deserves a big Thank You for.
5 Things We Need To Be Thankful To Corona For
1. We live more healthy now
With people staying indoors more often, they're less exposed to the numerous viruses, bacteria and infections commonly floating in the outside environment. As a result, the number of people falling sick has dropped considerably, something which is quite alarming (in a positive way, of course) and deserves to be attributed to the onset of Corona virus.
Besides, the practice of wearing masks and gloves which Corona forced us to adopt has also helped a great deal towards better hygiene and good health trends. In fact, continuing the same practice in the times to come can really prove beneficial towards staying healthy and disease-free for long.
Not to forget, the weekend lunches and dinners at restaurants that have come to a halt in the current situation have actually done more good than harm. Less exposure to crowded places and less intake of oily and spicy food that's anyway bad for the health - an absolute win-win.
2. We have more time for loved ones
This, I think, is the biggest favor Corona seems to have done on all of us. It was long due and well deserved for families around the world. Amid the daily hustle-bustle of life, we literally had no time to sit with our loved ones. Agreed, the current situation is still stressful with people working from homes, kids' home schooling, and the like, but at least everyone's home 24/7! Isn't that something to be happy about?
Even if everyone's busy with their daily chores all day, there are moments when you can take a 5-minute break to play with kids, to share a joke with them, to laugh together and, most importantly, eat together - a ritual we just couldn't afford to abide by earlier, particularly lunch, with kids at school and husbands at work. However, thanks to the current situation, everyone's now able to enjoy even lunch together! A hearty meal with family is totally irreplaceable.
3. It has unraveled our creative side
Before Corona changed our lives, did we know that we could substitute at least 80% of the food we buy from outside with our own creations at home. The classic example being restaurant-style food, which most of us have learned preparing right at home, with home-made clean and hygienic ingredients. It was the need of the hour, yes, but it definitely worked wonders for most of us. We realized that we too could prepare some never-thought-before dishes in a jiffy!
Not to forget, being home all day has actually enabled most of us to discover, resume or polish their hidden skills. Look around you and you'd find several people sharing their skilled creations in the domains of music-making, singing, art, craft, the culinary world, and whatnot. Interestingly, most of these people may never have realized of these skills earlier, primarily because they never had the time running the rat race!
Now, because they're home all day and perhaps able to manage their time better, their relatively calmer mind is exploring undiscovered hidden potentials. In fact, most people feel that they may never get this time again when things go back to normal in the future so why not make the best of it now? Good thinking, yes?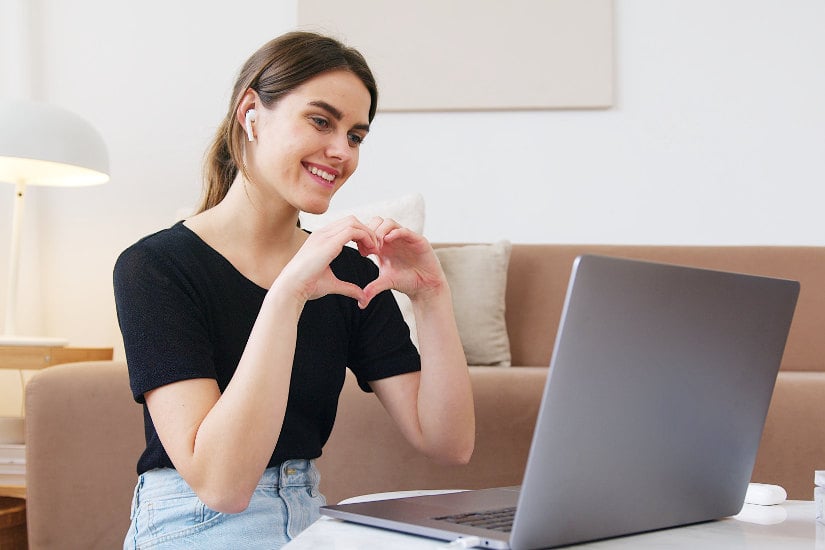 Photo by Artem Podrez from Pexels
4. Life's slowed down, thankfully
People who'd been fed up rushing through the monotony of everyday life seem to have finally seen light at the end of the tunnel with the onset of the current phase. The daily grind had really bogged us down with 101 tasks to be done by the end of the day, not to mention, the added trouble of commutation to and from work. Most people would agree that even more than the work itself, it was the daily commuting they dreaded the most (for it amounted to nearly half their working hours during the day!)
Corona came as a welcoming relief for these people who didn't have to travel to work (some were given the work-from-home option while others got to enjoy a few days off until things settled down - a break well deserved and much needed for long).
With life having somewhat slowed down, a lot of people seem to feel appreciative of small little things around them they hadn't even seemed to notice ever before! Say, the joy of basking in the morning sunlight, for instance. A lot of couples can be seen enjoying morning walks together or sitting in the garden under the sun - a small but much-longed-for joy since long.
How about those precious, irreplaceable minutes of laughter and giggles we get to enjoy with kids at home? Children too would be away from home for at least 8 hours in the day during normal schooling times. Now, with they being home all day, parents get to see more of those little cheerful faces and enjoy valuable moments of play and laughter with them, something which hadn't been possible earlier as much.
5. It's made us recall that life's short and unpredictable
When everyday life becomes a rat race and we forget to stop and think there's life beyond daily tasks to be completed, I guess we need pandemics like these as wake-up calls. To present a reminder that life's actually shorter than we've been assuming it to be and that there really would come no time in the future to do what we love. So, there's no point pushing forward the little joys that we enjoy until a date when we'd be free and relaxed because we never know when we might fall trap to a pandemic like Corona.
So lose no time in living these little moments with loved ones as much as you can. We have one more thing to give credit to Mr. C here - it's gotten us reconnected to a number of old but valuable relationships we'd left behind long time back in our efforts to race ahead. Now, because corona brought havoc and scare in our lives and because we had more time to appreciate the value of life in general, a lot of us felt the need to simply check up on those people, those relations, just to know that they're doing fine in these times.
And didn't we experience that a small phone call or text to an old pal or buddy helped recreate loving and seemingly lasting relationships with them? That it brought back the joy we once experienced together back in the olden days, and with most of them, we were actually able to pick up right where we left off.
Summing Up
See, there's just as much to feel thankful for and happy about this current difficult situation as there is to complain about! It really depends on the age-old saying of looking at the glass the way we want to - half-empty or half-full. But people, looking for positivity in the current situation is what can actually help us sail through it without losing our sanity. Agree?
I'd love to hear your views on the post so please leave your comments below or drop me an email. If you like the post, don't forget to share it around in your network and for more such posts, you're welcome to subscribe to my blog. Follow me on social media for more.