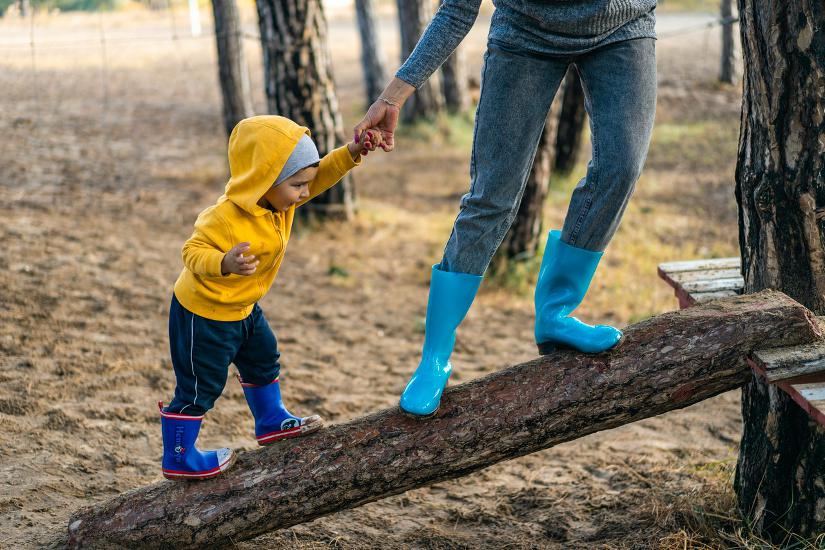 Photo by VisionPic .net from Pexels
It's Teachers' Day today. The day I have countless fond memories of. I remember looking forward to this day every single year in school. The one day when our teachers weren't as strict and disciplined they appeared to be in class throughout the year; when they'd be smiling for a change, hugging and loving us. For, it was their special day and we students too loved to make them feel special.
There's a lot I owe to my teachers for bringing out the best in me. And what better day than today to pay my respects to every single teacher who's taught me all that I know in life and about life.
Yet, as I write this, I remember one more person who deserves to be thanked with folded hands today. The person who may not be/have been a teacher by profession but for us, she would always be one, for the rest of her life. Mom - our first-ever teacher since the time we open our eyes in this world.
The one person who teaches us both day and night, tirelessly, selflessly and, with all due respect to all teachers, those things that only a mom can ever teach. So again, what better day than today to remember, cherish, and feel grateful for all that moms teach all through their lives. Here are at least 8 such things.
8 Forgotten Things That Moms Taught
She taught us how to speak and continued the effort until we finally blabbered our first word. The effort further continued till the day we learned to say it right.

This is why we can speak today for hours on any subject under the sky - politics, movies, books, or traveling.

She taught us how to express the first basic human feelings - hunger, thirst, anger, or sorrow in words as we grew up. Until then, we only knew to express these emotions in tears and howls. We cried for everything but she taught us to express in words when we're hungry or when we need something.

This is why we can express our opinion on anything today because we know that speaking out our mind is important.

She taught us to rise after every fall and try again until we succeed. Whether it was the first time we learned to bicycle on our own without the support of side wheels or our first attempt at swimming. She would always lift us up after every fall and encourage to try the second time until we got it right.

This is why we learned to fight numerous struggles in our respective careers/domains and carve the path to success.

She taught us that it's okay to falter, even fail sometimes. Making mistakes in exams is okay; marks aren't the most important. What's more important is to give our best and stay honest in our efforts. Failure happens to teach us to work harder.

This is why we aren't so scared of making mistakes today. We know that it's important so that we can learn better. After each error, we try to correct it, working hard to ensure that we get it right.
My mother taught me everything, except how to live without her.
We know that there is still goodness in the world, there is unconditional love, there's a smiling face waiting to take us in her arms each time our world is falling apart because there is mom. Happy Teachers' Day to every mother out there who's a teacher for life.
Liked the post? Please share it on your social media network. Also share in the comments below about any other forgotten teacher you'd like to remember today. Follow me on various social media platforms or subscribe to the blog to get more posts directly in your inbox.