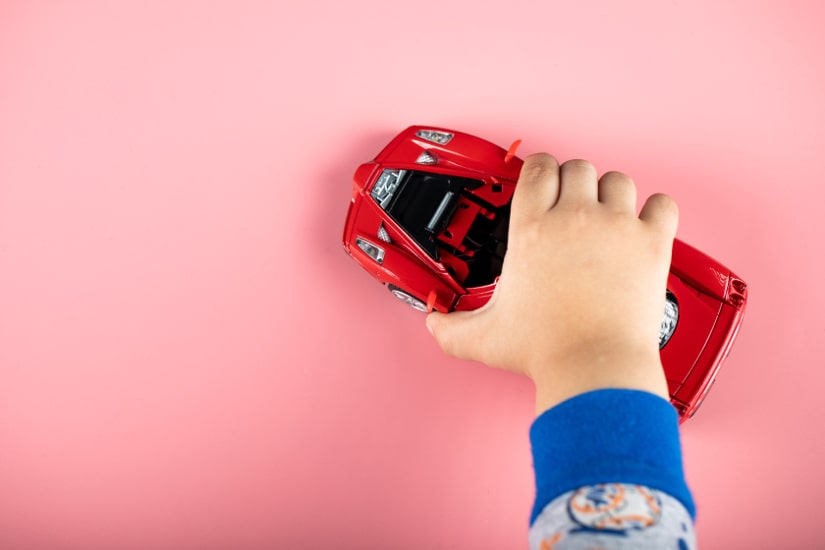 Car photo created by azerbaijan_stockers - www.freepik.com
Toys. A child's best companion. Or so we like to think and assume. Not entirely incorrect though. While providing a near-perfect substitute to parents' presence for most part of the day, toys help in a child's cognitive and motor development as well.
When put this way, it gives us parents all the more reason to buy a whole variety and number of toys for our kids then. After all, buying age-appropriate toys for the child is only going to help their growth and development, right?
Well, as per several researches on the subject, this statement doesn't seem to hold validity anymore. In fact, quite ironically, researchers believe that fewer toys are actually good for your child and would help them in more ways than one!
Let's take a closer look at the reasons pointed out in various study findings and how they support this argument.
Fewer Toys Are Good For Kids: Research
Not just one but several research studies have been conducted on whether kids benefit from fewer toys or more. Here I present the findings of a few of them which particularly struck my attention.
A research conducted by Kathy Sylva, Professor of Educational Psychology at Oxford University, studied more than 3,000 kids in the age group of 3-5 years. At the end of the study, Kathy stated, "When children have a large number of toys, there seems to be a distraction element, and when children are distracted, they do not learn or play well."

Another study by Claire Lerner, Psychotherapist and Director of Parenting Resources at Zero to Three, looked at the possible results of presenting kids with too many toy options. According to the study, "Children get overwhelmed and over-stimulated and cannot concentrate on any one thing long enough to learn from it so they just shut down. Too many toys mean they are not learning to play imaginatively either."
These studies all suggest one thing. Offering fewer number of toys to your child would encourage them to explore more and different ways of playing with it. And when children start exploring more, they're likely to come up with several imaginative and creative methods of playing with the same, single toy.
They then start enjoying all those different ways of playing with it, feeling happy and proud of having made a "new discovery!" The result: the child will spend more time playing and enjoying with the toy than wasting time figuring out what to actually do with it.
Take a simple example. You buy a new toy for your child (approx. aged 2 years or above), adding to their already huge collection of toys. Fair enough. There are several occasions in a year that demand such purchases for kids (birthdays, festivals, holidays, guest visits).
Every child, upon receiving the new toy, undergoes two stages - exploration and play. In the first stage, the child spends time figuring out what the toy is and what he/she can do with it. And once they're done determining that, the child starts playing with it.
Ideally, the child should be spending more time playing and enjoying with the toy. After all, this is what makes the purchase completely worth every penny. However, take for instance that the child isn't able to figure out very well what to do with the new toy that you've purchased.
Chances are they'd discard it (often completely) and quickly get distracted to resume playing with the other toys they already have and which they're more familiar with. The key here is that repetition with the same object breeds familiarity and comfort in the mind of the child, while also encouraging them to enjoy it more.
The moment they fail to figure what to do with a toy or end up spending more time in exploring it than what their limited attention span allows for, they're bound to get distracted and move on to something else, sometimes losing interest in that toy completely and permanently.
Less is more. The lesser toys your child has, the more they will enjoy play.
How Fewer Toys Can Help Then?
As parents, we love to buy toys for our little ones - sometimes on demand, other times on our own. We know that it'd give them joy. But at the end of it, we want our kids to be playing with all of those toys, not shove them aside in a corner in their playroom, never to be seeing or touching it again.
This is where the idea of keeping fewer toys in their room pops in. Here are at least 5 reasons I can share why buying fewer toys for your kids might be a good idea after all.
1. They're less distracted, more imaginative
The human mind works this way. The more options there are to choose from, the more easily distracted it tends to be. When children are given lesser toys to play with, they're less distracted by the options at hand and more imaginative and creative at play.
They'd find amazing ways and ideas to play with the same toy repeatedly, each one newer and fresher than the last time! This way, they end up enjoying one particular toy more and for longer, thereby flexing their imaginative and creative skills in the process. Additionally, lesser distractions mean improved focus and attention too.
2. They're more patient and determined
When a child is unable to figure out how to work with a particular toy, they're more likely to drop it and move on to something else, especially when they know there are tons of other options before them. To help your kids better teach the essential values of patience, perseverance and determination, reducing their options is the key. Perhaps start with their toys first?
3. They're more appreciative and caring
Studies suggest that when a child knows that they have less toys, they're more likely to appreciate it better and even care for it more. It's actually a great way to teach them caring for and maintaining their stuff. In essence, they learn to value what they already have and not crave for what they don't.
Besides, when they care for their toys better, they're also less likely to create clutter and mess in their room or around the house. Fewer toys means you can help guide them to keep their stuff back in their original racks/boxes/shelves where they belong. Kids can tidy up their play space faster without getting fatigued too.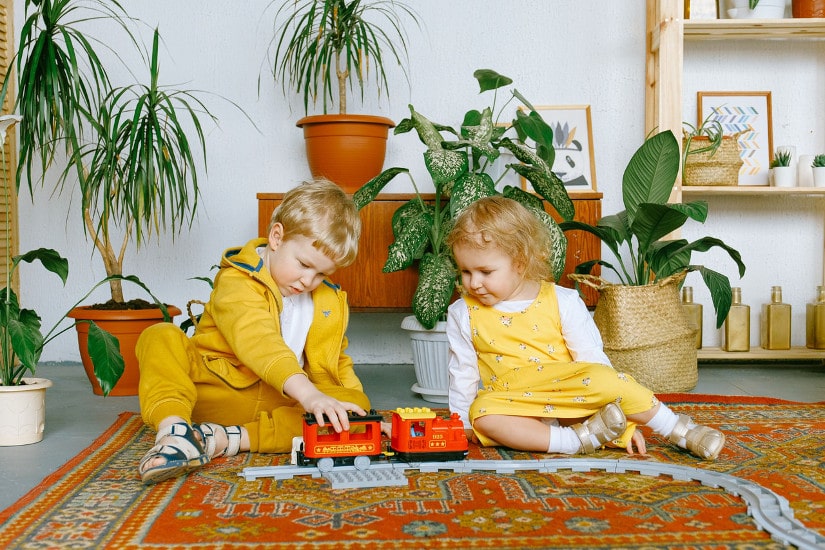 Photo by Anna Shvets from Pexels
4. They fight less, share more
Contrary to the general opinion that buying more toys (particularly one each for every sibling) would result in lesser fights, studies suggest that when children have lesser options, they learn to be less selfish.
Knowing that they only have as many toys to play with in the house, they learn to share them with their siblings and enjoy better. In fact, when there are more toy options, children tend to argue more, each one wanting to lay their hands on the one the other sibling possesses. By reducing their options, we can teach them to share and enjoy whatever they have.
It might be difficult at first but in my experience, kids can be molded to learn whatever you want them to. Earlier, I too would buy a toy each for each of my kids but now, after having discovered this amazing research, I end up buying just one common toy for both. They did express disappointment initially but soon learned that this is how it's going to be and learned to find ways on how to share and enjoy the same toy together.
5. Fewer toys means happier parents too!
Kids are sharing the limited available options. There's less fight and argument in the house. No more constant cravings and demands for a new toy every few days. Less money spent, more saved. Plus, there's no more clutter and mess wherever you look around. Kids can easily keep back the few toys they take out to play with.
A perfect house image? Yes, happy and less-stressed parents too! So, it isn't just your kids who're going to benefit in the process, even you would.
ALSO READ: How to Teach your Child to Clear Up Toys - What Works and What Doesn't
Final Words From Stay At Home Mummy
Through this post, I'm in no way discouraging you to buy less toys for your child. That is entirely your right and discretion. I know toys are the most prized possession of any child and their joy means the world to their parents.
I only intend to share some interesting truths about buying and collecting toys with parents like me. I have started bringing small changes in my buying patterns and have observed the above benefits in my kids. I thus highly recommend the same to other parents like me. After all, we all want happier, generous and creative kids, right?
(Liked this post? Please leave a comment below on what you think. If you find it interesting and helpful, don't forget to share it around in your social network to help other parents like you.
For more such posts, follow me on various social media platforms. To receive regular posts directly in your inbox, subscribe to my blog.