I happened to come across Sandhya Hegde, a rather simple and warm woman entrepreneur from Karnataka, India, the first time when shopping online for some exciting board game for my older one (the school break was about to begin and I sure needed something to engage the kids).
This is when I happened to notice a board game that teaches money management to children - savings, expenditure, charity, donations - basically everything to do with finances and how to make judicious use of them.
Wow! I thought. This is something I'd definitely want for my kids, any day. Such life skills are best taught early on. And when taught through play, perfect! So I got in touch with the seller, Sandhya. I made the purchase and I'll be honest; I've made 3 more since then from her - a board game, a bread loaf pan and pizza plate combo, and board books for children.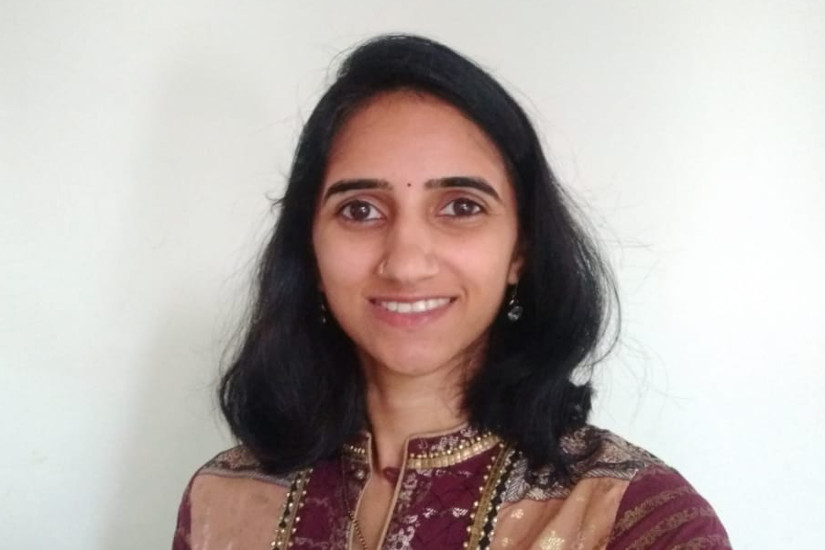 Yes! She does have some really interesting variety of products in her kitty. And the best part? They're all proudly MADE IN INDIA! Sandhya promotes a number of budding and established Indian brands through her reselling business, titled Bhaginee (meaning sister in Hindi), and aspires to launch her own business line of Indian eco-friendly products one day.
Well, after having made multiple (all satisfying) purchases from Sandhya and chatting her up on several occasions for the same, I happened to learn about her journey - which I'm afraid hasn't been as simple as her own personality. And this is why I find it quite inspiring, being a SAHM myself.
Here I present a glimpse into Sandhya's life and journey with the sincere hope to inspire homemakers and stay-at-home-mothers, to know that there's life beyond family and relationship struggles, that there's always a greater purpose to our living, that depression should not hold us back from turning a new leaf. This is what Sandhya's journey teaches us. Read on to know more.
From Depression to Entrepreneurship - She's Seen it All
"My in-laws always found fault in whatever I did. My husband would also support them. There was always fighting and drama at home. I lived in fear all the time. I started facing lack of self-confidence. I didn't even want to be a mother because I'd think how can we have kids in this kind of environment at home; what lessons would we give them? I started taking psychiatric consultations and anti-depressants to come out of all this."
This is how Sandhya puts down her life experience in her own words. On closer look, it sounds very similar to what most Indian women/mothers experience in their respective lives. Well, every 1 in 3 women, at least.
However, not everyone finds a way to fight it through the very end. Some falter, some others give up along the journey. Some get confused or completely lost, bowing down to the hands of their fate.
She not only realized that her fears and perpetual lack of self-confidence were a problem for her but also figured a way to tackle them through.
Sandhya however fought her struggles like a true warrior. She not only realized that her fears and perpetual lack of self-confidence were a problem for her but also figured a way to tackle them through. She took therapy and even medication to fight depression (a path most women might hesitate to walk down).
And then once her condition started showing noticeable improvement, she decided to do something to keep her mind engaged, to find self-worth and appreciation - something that she failed to find back home. And that is when she came across a woman community - SHEROES.
SHEROES - Her Mentor and Support in Finding Self-Worth
As the name interestingly suggests, SHEROES is a community comprising women heroes and this is what they intend to make of them - financially independent, happy and successful woman entrepreneurs. They allow every woman associated with them to have her own independent brand identity.
Sandhya stumbled upon this community during her search for self-worth and finding a new meaning to life. And as she puts it, she feels blessed being a part of the community ever since.
Today, Sandhya is a proud SHECO (short for She Commerce) entrepreneur. Her brand Bhaginee deals in reselling numerous Indian brands, both budding and established, connecting them with prospective customers looking for Made in India products.
Her highlights include the eco-friendly Indian product range in her kitty. In fact, Sandhya herself dreams of launching her own eco-friendly business line to support the environment and earn more happy customers.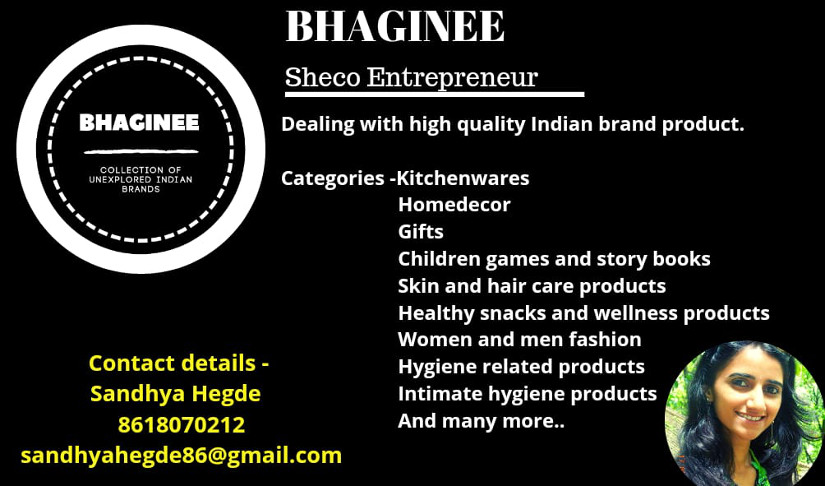 The Situation Back Home Hasn't Changed Much But Her Vision Sure Has
As Sandhya puts it, her day-to-day struggles still remain. She feels that at times when she needs her husband's support, he steps back. Nonetheless, Sandhya moves on, taking each day as it comes in her stride. She looks for more and better opportunities to excel at her work, to earn more happy and content customers every day.
Sandhya recently hit a record of achieving 10 sales in one single day! Something truly commendable which was very well appreciated by her mentor at the SHECO community as well. Such achievements and appreciation are all that keep Sandhya going amid the depressing situation in her personal life.
More power to Sandhya and here's hoping that she inspires many other homemakers and stay-at-home-mothers out there who remain entangled in their family/marital/relationship problems and somewhere end up feeling lost, not knowing what more there is to life.
You can follow Sandhya or get in touch with her to know more about her product range on:
You Might Also Like: When You Don't Find It, Create It! An Inspiring SAHM Story Featuring Simmi Anand
(If you liked this story, please don't keep it to yourself; pass it on to someone you know who might just need to hear this. For more such inspiring posts, feel free to subscribe to the blog. If you also have a similar inspiring story to share with the world, you may get in touch with me and I'd love to have a chat with you sometime).