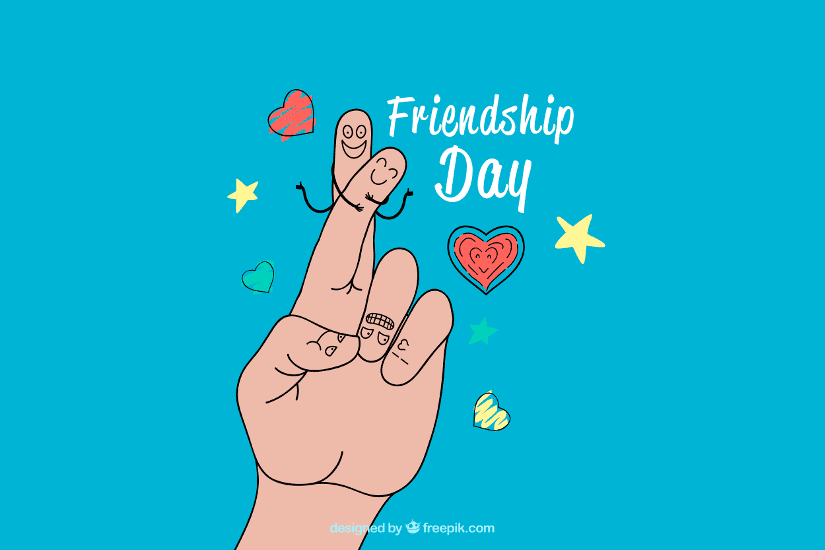 Love vector created by freepik - www.freepik.com
August 1, 2020. At 11 am, as I scanned through my inbox, my gaze stopped at a name I hadn't remembered in years. Admittedly, it took me a minute to match the name with the face I faintly remembered from memory. And when I could, successfully, there came a spontaneous smile on my face. It was an e-mail from my childhood friend.
Still, to make sure it was the same person I was so assuming, I opened the email with great eagerness. And, I couldn't be happier to know that I had been assuming right. It was indeed my childhood friend. Someone I'd literally forgotten in all these years. Someone I had no idea still remembered me!
This is how the mail read:
Dear Pritika,
I'm not sure if you still remember me because I haven't heard from you in years but I truly hope you do as I write this. We grew up together as neighbors and studied at the same school. Things changed thereafter as our higher studies and then jobs took us to different places. We couldn't see much of each other for our work schedules kept us busy. And, after you got married and moved out of the city, I never saw you again.
But, honestly, I hadn't imagined that I'd never hear from you again either. I realized your phone number changed and because there was no social media at the time (remember?), I couldn't trace you anyhow. Today, I happened to come across your blog and found your email id therein. I just couldn't wait to write to you. And what better day than today, I thought, since tomorrow is Friendship Day!
Where have you been, dear? Did you forget me? Did you forget our childhood? We spent the whole day together - right from morning walks to badminton matches in the evening. We chatted for hours without rest and still it never seemed enough. And remember, how you used to get upset when you had to return home at night?
All these memories and many such more are clearly etched in my mind even today. I'm not sure how much of them do you actually remember. I learned from your blog that you're a mom to two kids. It's wonderful to hear. I so wish I could be a part of all these little joys in your life but I had no idea of your whereabouts.
Anyway, my life hasn't been as pleasant. I got married a year after you did but got separated two years later. I am now divorced and no, I haven't been fortunate enough to experience motherhood. Also, mom passed away a few years ago. She'd been battling cancer for a while. I wish you'd been there when I so needed you. I still remember I cried on your shoulder when dad passed away many years ago. You were my only support back then. I so wish I had you with me this time around too.
Life's been tough on me. But now, I'm so glad I found you. Do keep in touch and share your number so we can talk soon. And yes, wishing my dearest friend a very happy friendship day in advance!
Lots of love,
Sheena
The mail brought tears to my eyes. A mix of emotions gushed through - I was happy to hear from my oldest and dearest friend but I was also sad to hear about her misfortune. At the same time, I felt guilty for not being in touch after I got married.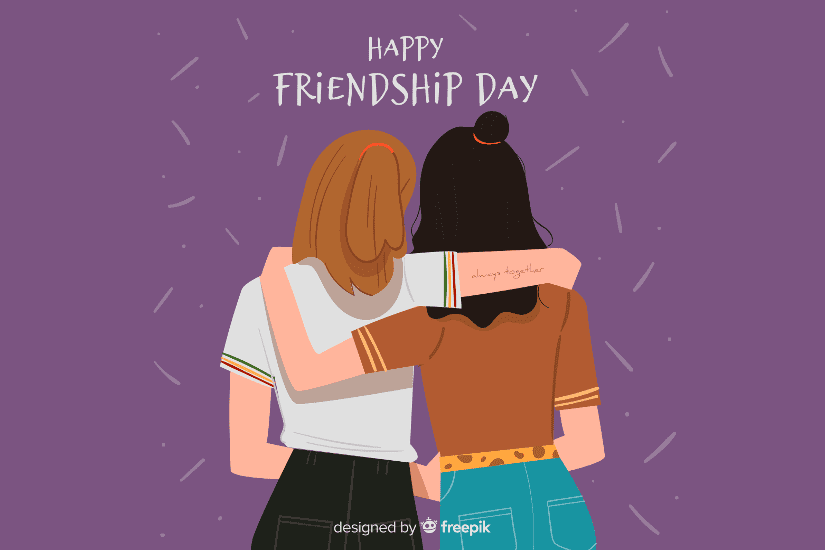 Background vector created by pikisuperstar - www.freepik.com
Friends Always Remember You, Wherever You Are
A realization that set in late but I'm so glad it did. For, I'd literally forgotten the old world I left behind when I got married. With everything around being new, I got swayed away as I made desperate attempts to learn, adjust, and "fit in" into my new family. And then when kids came by, I found even lesser time for myself, let alone anything or anybody else. As time passed by, I completely forgot Sheena or any other friends and acquaintances from my pre-marital life.
Pretty natural as the situation may seem for most women like me, Sheena's mail came as an eye-opener. It brought to light a very simple but extremely significant fact. True friends are forever. If you matter to them, they will find you. Most important, they will never judge you; they'll always have your back. While it's fairly easy to get entangled in your kids' upbringing, here's why staying in touch with friends does matter indeed:
1. Friends are a perfect vent-out
There's so much going on in your new life, whether after marriage or after motherhood sets in. A rush of emotions of all types is what you're experiencing deep within. You need someone to share all those emotions with, even more to put things in perspective (which you'd find difficult now because you're all messed up in your head). At these times, simply calling up a close friend and letting out your deepest emotions - confusion, grief, fears, anything - makes a world of a difference.
2. Friends are your practical guide for everything
Whether it's career issues you want guidance on or marital problems, your friends can really help provide unbiased opinions and try help you out through the situation. If they're moms like you, even better. You'd find tons of advice and personal experience gems to collect from and apply to your own situation.
RELATED: 5 Things You Should Never Say To Another Mom (All Moms And Non-Moms Need To Hear This)
3. Friends make you feel good about yourself
There'd be numerous situations in married life or even when you're a mom when you tend to feel lonely, helpless or bogged down. The days when you're feeling low, just a small pep talk with a close friend can be so comforting and reassuring. If they're physically close to you, there could be nothing better. But if not, just a phone call can really help lift your spirits.
But of course, we hardly think of friends in those times because we get so engrossed in our own troubles that we forget there is actually someone who always was and always will be there, no matter what.
Because motherhood is amazing but it can also be lonely.
It Doesn't Take Much To Keep The Friendship Alive
All thanks to technological evolution, keeping in touch with people across the globe has become a piece of cake. All it takes is a mobile phone. This magical device can help make you feel close to your friend(s) as though you're there with them at the time.
A text message or even better a WhatsApp text, sometimes just to check up on how she's doing in her life, can make her day. Not to mention, restore the connect you both shared in your olden days. One message can soon lead to an unexpected call and a hearty conversation that was long due. Conversations that can glow up your face and brighten your day; make you feel so good about everyday life.
Of course, video calls need more planning of time and space but WhatsApp messages can be done anytime, anywhere. And, if it suits both your friend and you, at a suitable time, have a telephonic conversation to catch up on each other's lives. It really does make a world of difference.
To Conclude
Motherhood is a fulfilling and enriching experience on its own. But sometimes, it's equally important to kindle old relationships, especially the ones that meant the world to us when we were younger. Times aren't the same, of course. We can't meet or talk often but we can still stay in touch and let the other person know we still care. This Friendship Day, let's make our friends feel we care. Happy Friendship Day to all my amazing friends out there!
If you feel this post can help bring a smile on a friend's face, do share it around in your network. Follow me on various social media platforms for more such posts. Email me or drop your comments, suggestions and feedback below. Don't forget to subscribe to the blog to get regular posts in your inbox.