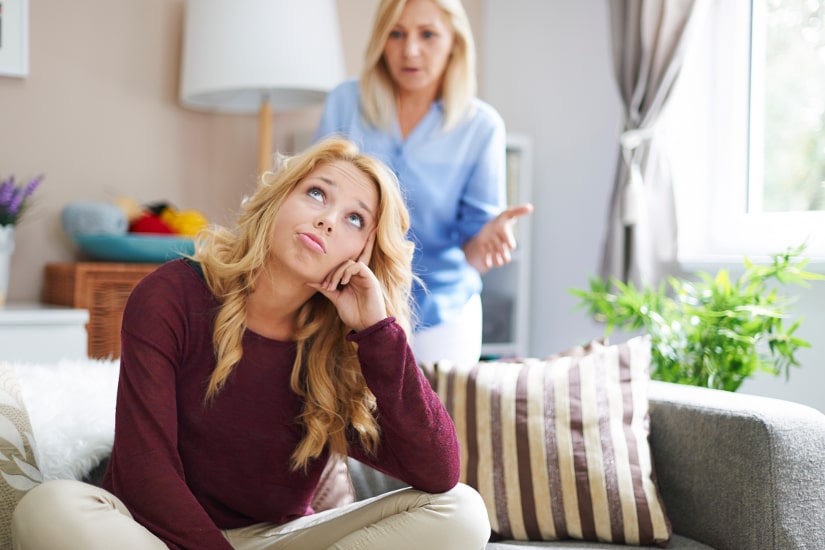 House photo created by gpointstudio - www.freepik.com
The more risks you allow children to take, the better they learn to take care of themselves. [Roald Dahl, Famous British Author]
Every parent knows the feeling of nagging their child all day long. More than anything, it's one of exhaustion and frustration. Obviously because the child doesn't learn to listen, well, at least most of the time.
Of course, this in no way means that the parent should stop making the child understand what's good and what isn't for him. Waking up and getting ready for school on time, completing his homework or studying for the test are just a few small examples all with hidden meaningful lessons for a lifetime. They teach the child the value of being disciplined in life.
But does the parent really have to keep nagging if the child doesn't listen? Why should they disturb their mental peace, despite the fact that they don't want the child to lag behind or falter in learning these life lessons?
Well, how about getting the best of both? How about not losing your sanity yet succeeding in teaching your kid that valuable life lesson?
Yes, my friend. There are other ways of helping your kids learn what they need to at the right age without a constant nag or continual reminder; without using words/phrases like "No, do this, or don't do that" all day long.
Teaching Kids Without Nagging Them
Have you read a bedtime story to your child? If you have, you'd know the curious expression on their face and the eagerness to know what happens at the end of the story.
Most kid stories offer a great moral/learning at the end of them. Simply because children have a great way of learning through story-telling. And now with online or e-stories available, they look forward to hearing or watching them. Yet, the moral still remains. There's always a pick-up at the end of the story for the child.
So why not use this great age-old practice of storytelling to our advantage? ;) Yes moms, what your kids experience the whole day, what they do or don't do, can all be transformed into a short story at the day end and presented to them in a fun manner with a quick question at the end - So what's the moral of this story? What did you learn from today's mistake?
YOU MIGHT ALSO LIKE:
Why Kids Keep Asking 'Why' and How to Deal with Them
This encourages the child to exercise critical thinking and reasoning. They get some food for thought. They learn to understand the connect between the 'cause' and 'effect' of things.
If you know that kids won't listen any other way, allow them to goof up, well, a little. It's okay. It's hard but it's important. Your kid would learn the best when you let him go after having tried enough to explain, and allow him to experience, make mistakes, and learn for himself.
Kids love stories - whether in books or in movies - so story-telling it is to help them learn some serious, important life lessons. Let them goof up - forget their homework at home, not eat their lunch because they were too busy playing, or miss an assignment deadline. Just don't forget to ask at the end - "So, young buddy, what's the moral of the story?"
Are you the tough mom who allows her child to make mistakes and learn? Give yourself a pat on the back because you're doing a great job! And if you haven't already, try out the "goof-up method" today. It does work. Don't forget to leave a comment below and share with me how it went.